Benefits Of Weed: You may just enjoy using weed, which is not bad at all. After all, what could be better than enjoying a bowl with friends or smoking a joint while watching a movie? However, we think weed deserves a lot more credit, because the benefits are more than just giving you a good time.
From improving your mood when you feel down to stimulating your appetite, creativity and your sex life… weed has all kinds of effects that not everyone is aware of. And if you already enjoy cannabis on a regular basis, chances are you can mention things yourself that aren't on our list.
Below we will delve into a small selection of the benefits of consuming cannabis .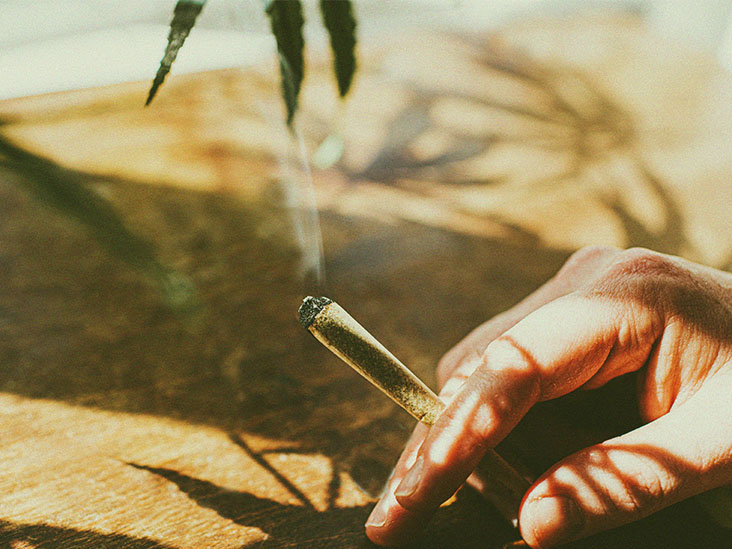 BENEFITS OF WEED: WEED CAN MAKE YOU MORE CREATIVE
Many artists agree that cannabis is ideal for creative indulgence. Cannabis activates different patterns in the brain. It usually tempers active parts and often hardly stimulates active areas.
Many artists, entrepreneurs and musicians praise the creative boost of the herb. Bob Marley said it already: "Music and weed go hand in hand. I've been smoking it for a long time. Ever since 1960, when I started singing." There are even specific strains that stimulate creativity .
That said, the research on this topic is conflicting. In one study 3, participants were divided into three groups. The first group received a high dose of cannabis, the second a low dose and the third acted as a control group. The low dose group performed the same as the control group – performance was not improved or hindered.
But the creative ability of the high-dose group appeared to be diminished. More research is therefore needed to determine if cannabis really improves creativity or if it just seems so.
WEED STIMULATES THE APPETITE
A side effect of cannabis often reported by recreational users is the " munchies ", or an enormous increase in appetite. While this may seem like a nice element of the experience, it also offers practical applications, particularly for cancer patients receiving chemotherapy.
People treated with chemo may experience a loss of appetite and other digestive problems. At a time when health is already fragile, a decent nutrient intake is becoming increasingly important. Cannabis can increase appetite and thus better nourish the body.
WEED HELPS RELIEVE TENSION
Many stoners light up a joint after a long day to relax. But can benefits of weed really calm you or is that a myth? Research shows that cannabis is indeed effective in this area. There is evidence that cannabis helps with nervousness and can help relieve tension.
But there is a downside: The researchers found that a small dose of cannabis has a relaxing effect, but stronger varieties can lead to the opposite. What does that mean? Simple: If you want to relax in the evening, don't choose the strongest weed available, but try a mild variety. A powerful high, even if it is nice at times, is not that smart if you want to relax a bit.
In addition, your tolerance and preference for cannabis can vary. Because not all cannabis strains have the same effect and differ in strength, experimenting with different strains can be smart.
WEED STIMULATES A GOOD NIGHT'S SLEEP
The effects of cannabis on our night's sleep are not yet completely clear, because sleeping itself has not yet been fully explored. Still, many cannabis users swear by a joint before going to bed. They say it calms them down and they wake up so refreshed in the morning.
Of course these are just people's stories and you may have a different experience. Here too, it is important that you choose a suitable type of cannabis and find the right dose to optimally benefit from the effects.
WEED CAN HELP IF YOU FEEL NERVOUS
There are two types of cannabis users: people who say that smoking or vaping cannabis or using edibles helps them when they feel nervous, but also people who say it has the opposite effect on them. Research shows again that this may all be related to the dosage.
In other words, a low dose is probably better when you're tense. So don't use a mega bong, full of super-powerful buds.
The good news is that if you are looking for cannabis seeds nowadays, there are more than enough cannabis strains with a mild psychoactive effect . This may be just what you need if your tolerance is low, but you want to experience the chill vibes of weed.
Nowadays there really is something for everyone. It can be useful to experiment with different varieties to get to know about the benefits of weed
CANNABIS HAS A SOOTHING EFFECT ON THE BODY
Many people who use cannabis say it has a special calming effect on the body. This effect is one of the most frequently mentioned reasons for using the plant, in addition to recreational use.
Not only does cannabis have a physical (and mental) calming effect, its side effects are also milder than other drugs, such as opiates.
WEED CAN HELP YOU IF YOU WANT TO LOSE WEIGHT
Since cannabis is widely known to stimulate appetite, it seems contradictory at first that it could aid in weight loss. Just think of the stereotype of the fridge being eaten after a smoking session, or 'the munchies'. But benefits of weed has a surprise in store in this area!