FUTURE
A pre-rolled cannabis cigarette or joint called a "Future Roll" is intended to offer a distinctive smoking experience. Future Rolls are manufactured utilizing a revolutionary rolling method that results in a cylindrical shape with a hollow center, unlike conventional joints.
Blueberry Kush is a popular choice for evening use, as its dreamy eftects will lloat you into a deep sleep. Medical marijuana patients choose this strain to helo relieve sumptoms associated with insomnia and stress.
Rove products are made using 100%/ organically grown cannabis. Creating the ultimate individualized cannabis experience means perfection in every step of the process. From cultivation to cartridge, they do everything in house, and take pride in bringing their consumers high quality, great tasting, transparent products.
Jealousy is a hybrid weed strain made by crossing Sherbert BX1 with Gelato 41. Jealousy is known for its balancing effects. Reviewers on Leatly who have smoked this strain say it makes them feel mentally relaxed but physically energetic. Jealousy can test into the high 20s interms of THC percentage, ideal tor experienced cannabis consumers.
Swecter High hand crafts their treats with care and love and uses the highest-quality cannabis to infuse their edibles. Each bite will
satisfy your canna cravings with the balance of sweet and tart cannabis goodness and let the sour sugar crystals tingle your tongue.
Cherry chem
The high you get trom Cherry Chem is a full-body high that will leave you feeling uplifted and relaxed. Some sav this strain helps unlock creativity. Medical marijuana patients choose.
Cherry Chem to help relieve symptoms associated with stress, fatigue and anxiety.
Lyt mushroom bars is a new product that is made with magic mushrooms. Psychedelic mushrooms are said to have health benefits, and the psychedelic psilocybin mushroom chocolate lyt bar is a way to get those benefits. The lyt shroom chocolate bar is made with organic cocoa and organic magic mushroom just like one up mushroom bar.


Mango Hage
Mango Hage produces uplitting and happy effects that will put you into a cerebral mood. This strain features a mango aroma and favor that consumers love. Medical mariyuana patients choose. This strain to help relieve symptons asociated with depression.
HABITAT WAX IS ONE OF THE MOST POTENT AND POPULAR METHODS OF USING MARIJUANA. FROM ITS UNIQUE TEXTURE TO THE MANY DIFFERENT FLAVOR PROFILES YOU SANCHES SANTORUS, AHAR TOR GOOD REASON. WAX IS PERFECT FOR ALL TYPFS OF USERS AS WELL DUE TO ITS POWERFUL EFFECTS AND ABILITY TO FIGHT OFF PAIN. INSOMNIA, ANXIETY, AND MORE.
This strain produces a long-lasting and relaxing high. Consumers should
take caution as the high potency of Oreoz may be overwhelming to those
newto cannabis. Patients use Oreoz to help relieve symptoms associated with appetite loss, insomnia. chronic stress and depression.
STIlIZY 40's infused pre- rolls are setting the standard with high
potency, cannabis infused joints coated evenly with kief. Using
our proprietary live resin infusion methods, we've designed every pre-roll to offer 40% cannabinoids (THC) potency with a unique favor profile.
LITTO Disposable Device is a THC vape pen containing 1,000
milligrams of pure. premium THC distillate and terpenes. The device
can be recharged until finished.
CHARGER NOT INCLUDED * Are vaping products safe? With the LITTO
Disposable Device. qualitv and
safety are guaranteed.
COMBINING THE Y AND SNOWMANBREEDS A POTENT. FLAVORFUL
AND COLORFUL STRAIN. IT HAS HIGH AMOUNTS OF THC AND
ALMOST NO CBD. AND MIDDLE-OF-THE-ROAD EFFECTS THAT
PROVIDE AN EVEN-KEELED EXPERIENCE
UMINATE PREMIUM CONCENTRATES IS MADE EXCLUSIVELY IN CALIFORNIA USING LIVE RESIN PROCESSES WHERE WHOLF PLANTS ARE OUICKLY FROZEN AND PROCESSED AT EXTREMELY COLD TEMPERATURES. THIS COLD,EXTRACTION.
PROCESS ALLOWS US TO CAPTURE THE AROMA AND FLAVOR OF A PIANT AT PEAK RIPENESS AND PRESERVE ALL THE PRECIOUS COMPOUNDS AL
-THE WAY TO THE FINAL ARRI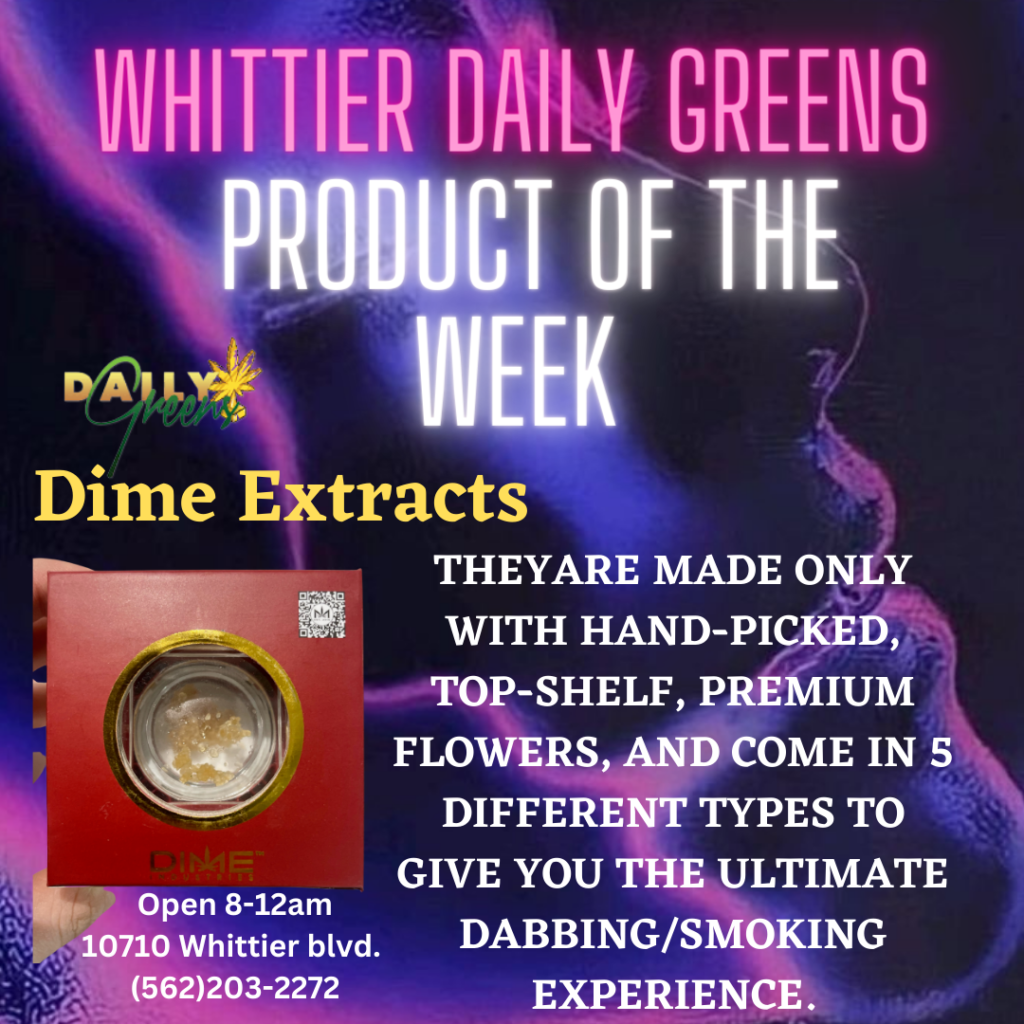 THEY ARE MADE ONLY WITH HAND-PICKED, TOP-SHELF, PREMIUM
FLOWERS, AND COME IN 5 DIFFERENT TYPES TO GIVE YOU THE ULTIMATE DABBING/SMOKING EXPERIENCE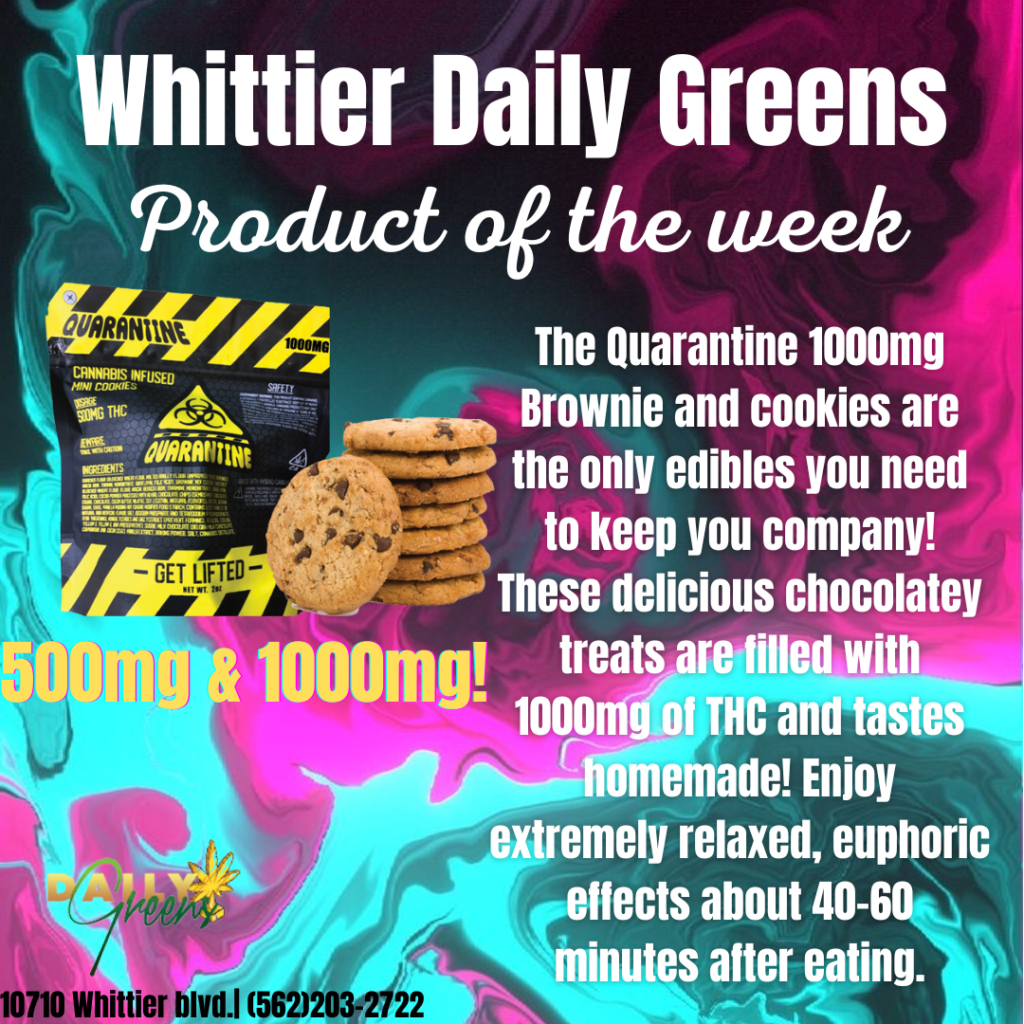 The Quarantine 1000mg Brownie and cookies are the only edibles you need to keep you company. These delicious chocolater treats are filled with
1000 mg of THE and tastes homemade! Enjov extremely relaxed, euphoric
ellects about 40-60 minutes after eating.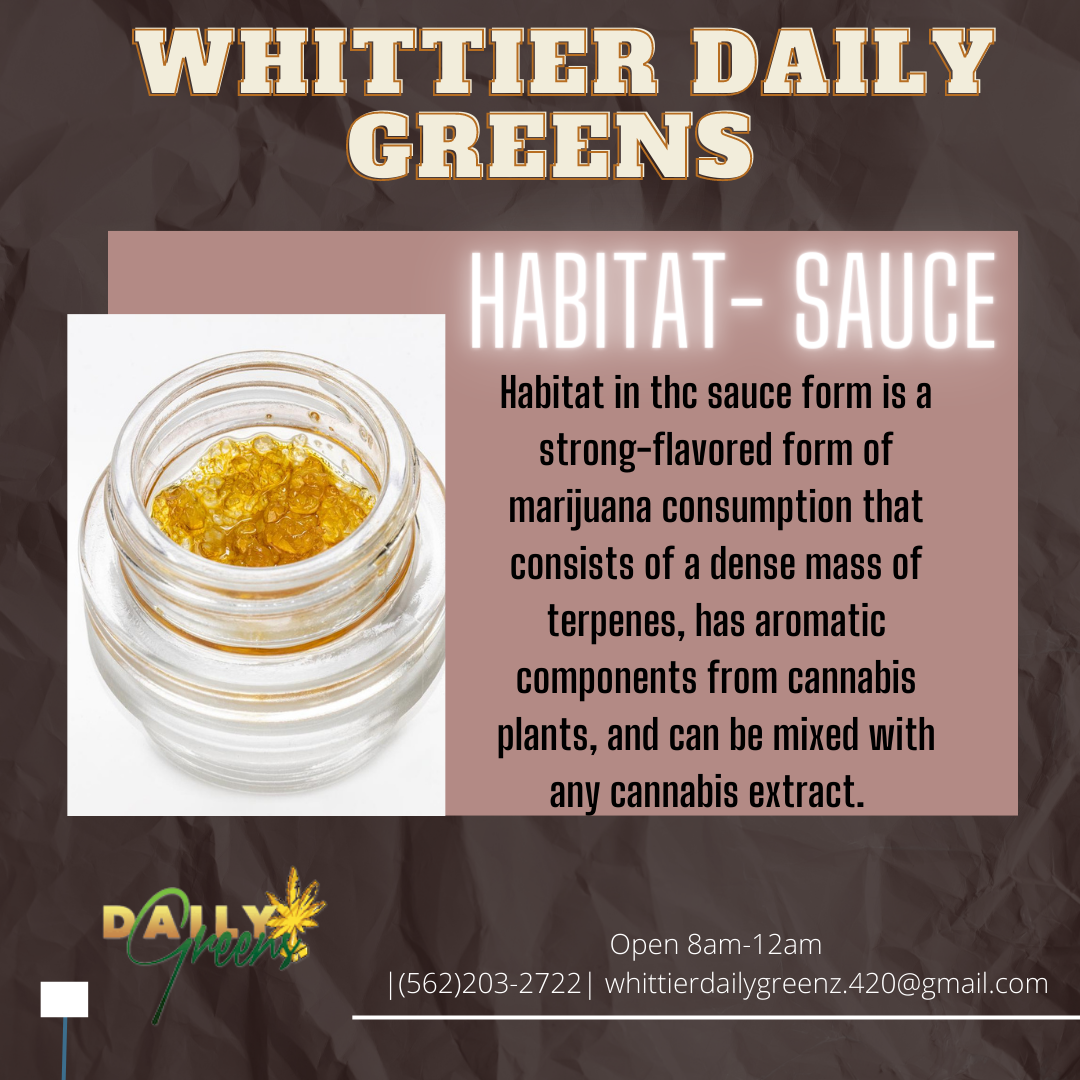 Habitat in the sauce form is a strong-flavored form of marijuana consumption that consists of a dense mass of terpenes, has aromatic
components from cannabis plants, and can be mixed with any cannabis extract.
STINITY HAS CAME UP WITH EASY TO USE. DISCREET DEVICE.
PREMIUM PODS. THEY GUARANTEE A MEMORABLE
EXPERIENCE LIKE NO OTHER. MADE WITH OUALITY MATERIAL
AND GREAT BATTERY LIFE. IT HAS BECOME ONE OF THE MOST
RECOGNIZABLE SYSTEMS TO DATE.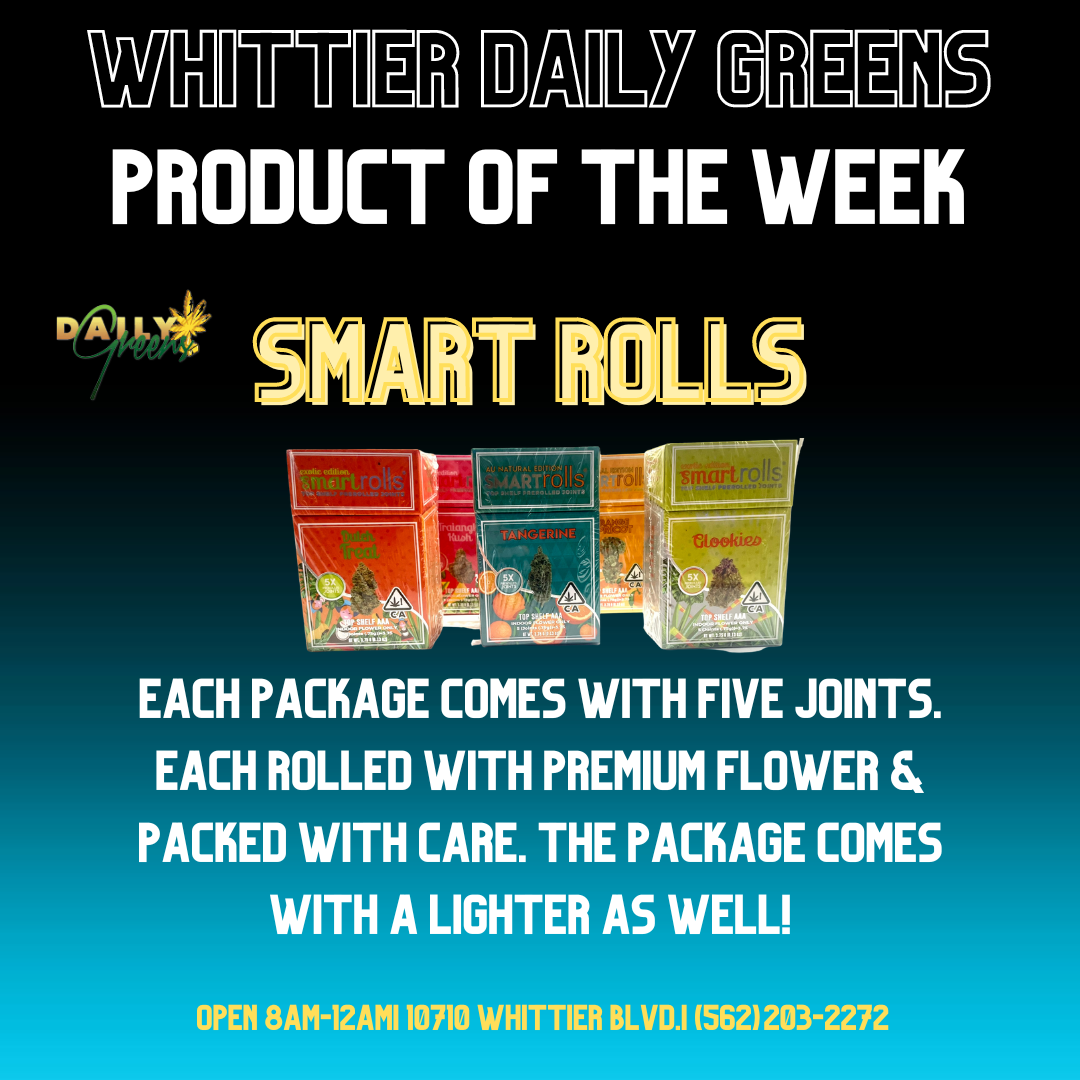 EACH PACKAGE COMES WITH FIVE JOINTS. EACH ROLLED WITH PREMIUM FLOWER & PACKED WITH CARE. THE PACKAGE COMES
WITH A LIGHTER AS WELL!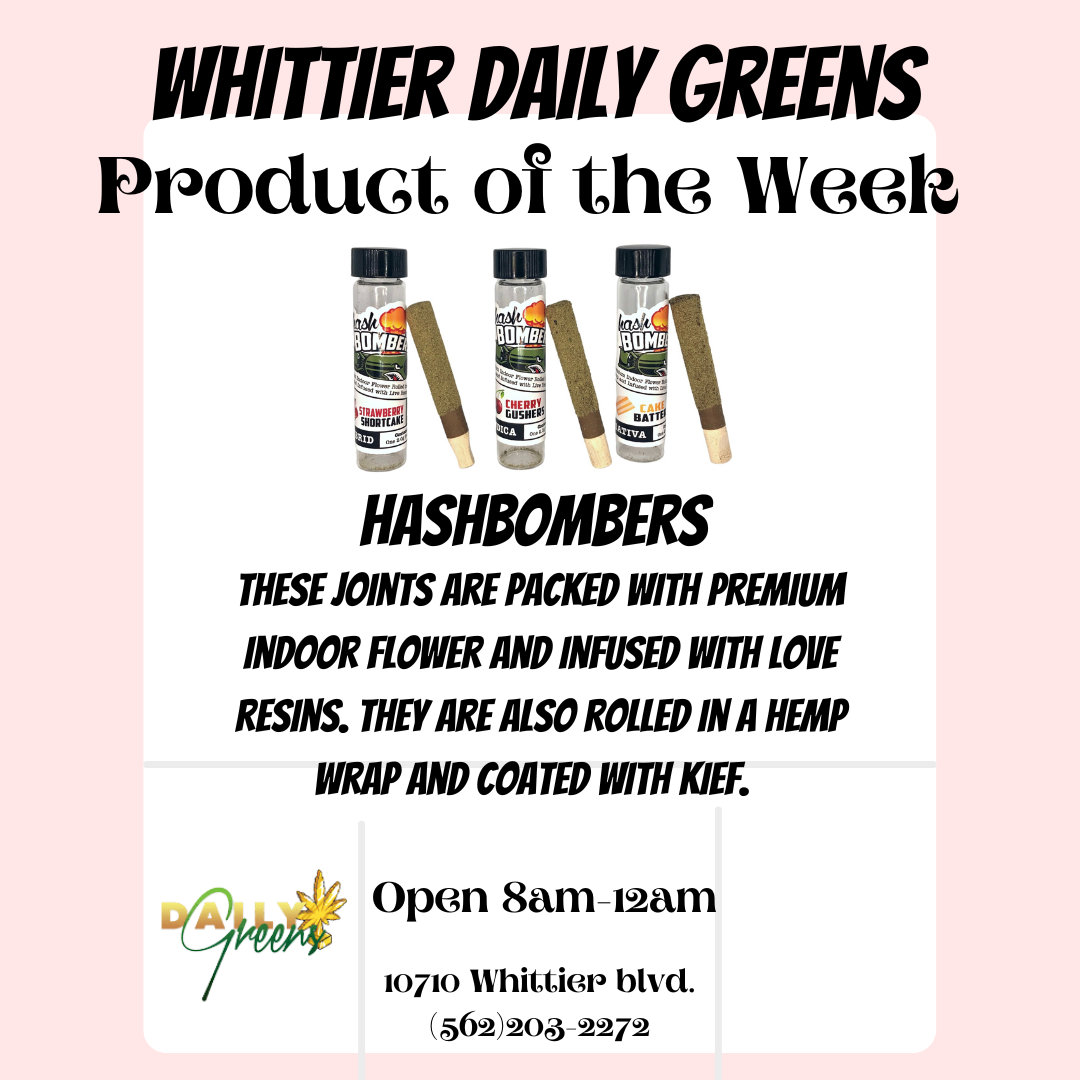 HASHBOMBERS
THESE JOINTS ARE PACKED WITH PREMIUM INDOOR FLOWER AND INFUSED WITH LOVE RESINS. THEY ARE ALSO ROLLED IN A HEMP WRAP AND COATED WITH KIEF.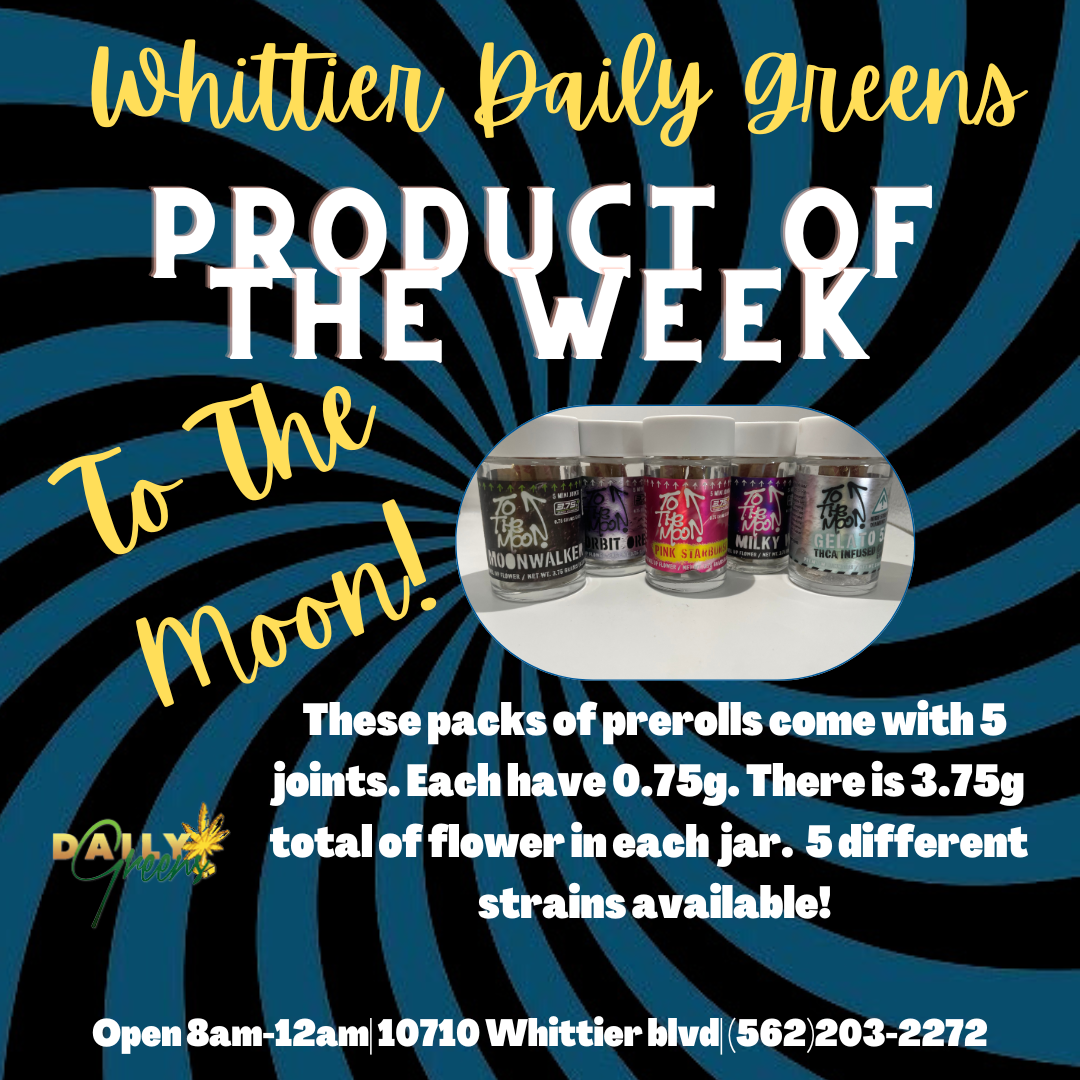 These packs of prerolls come with5 joints. Each have 0.75g. There is 3.75g total of flower ineach iar. 5 different strainsavailable!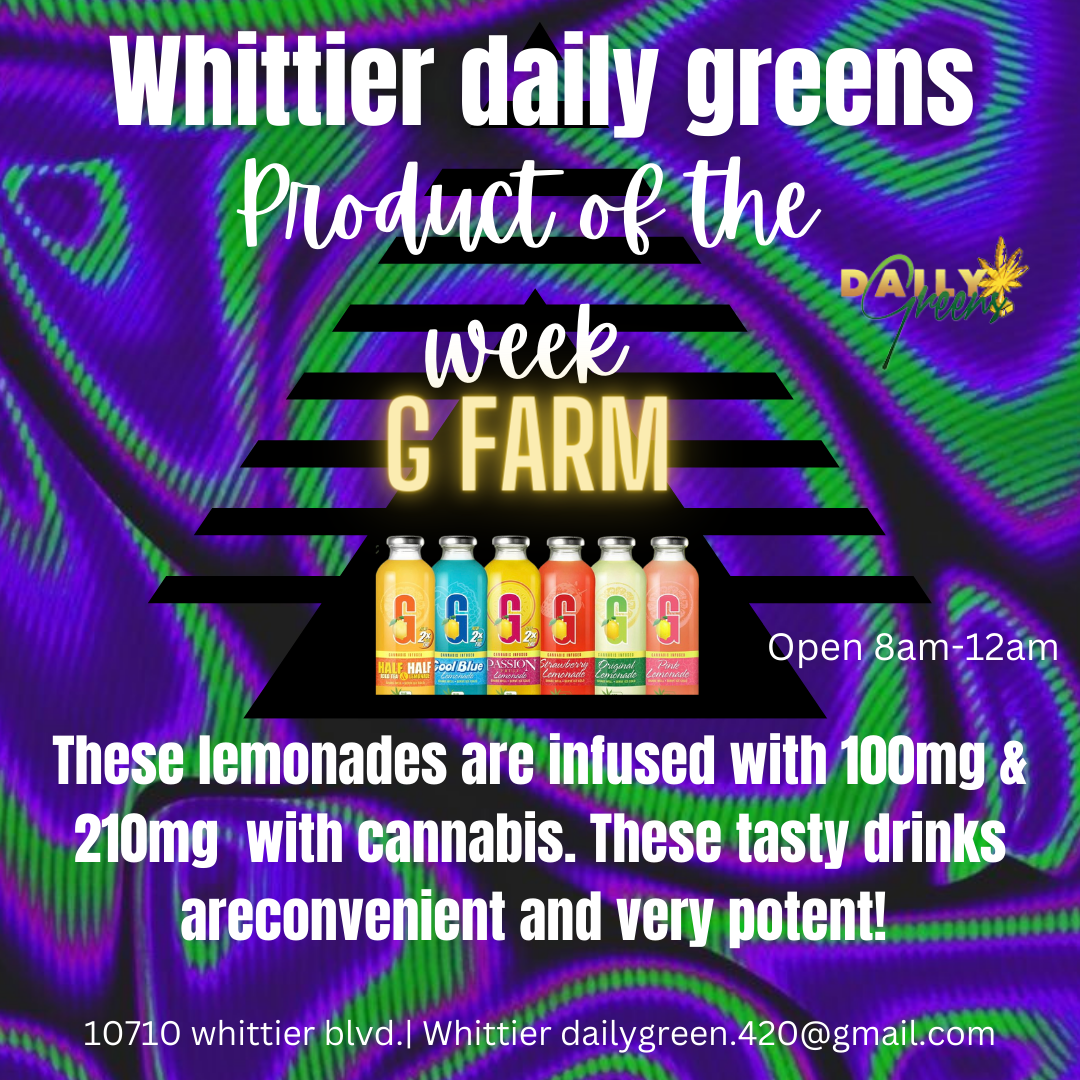 G FARM
These lemonades are infused with 100mg & 210mg with cannabis. These tastv drinks areconvenient and very potent!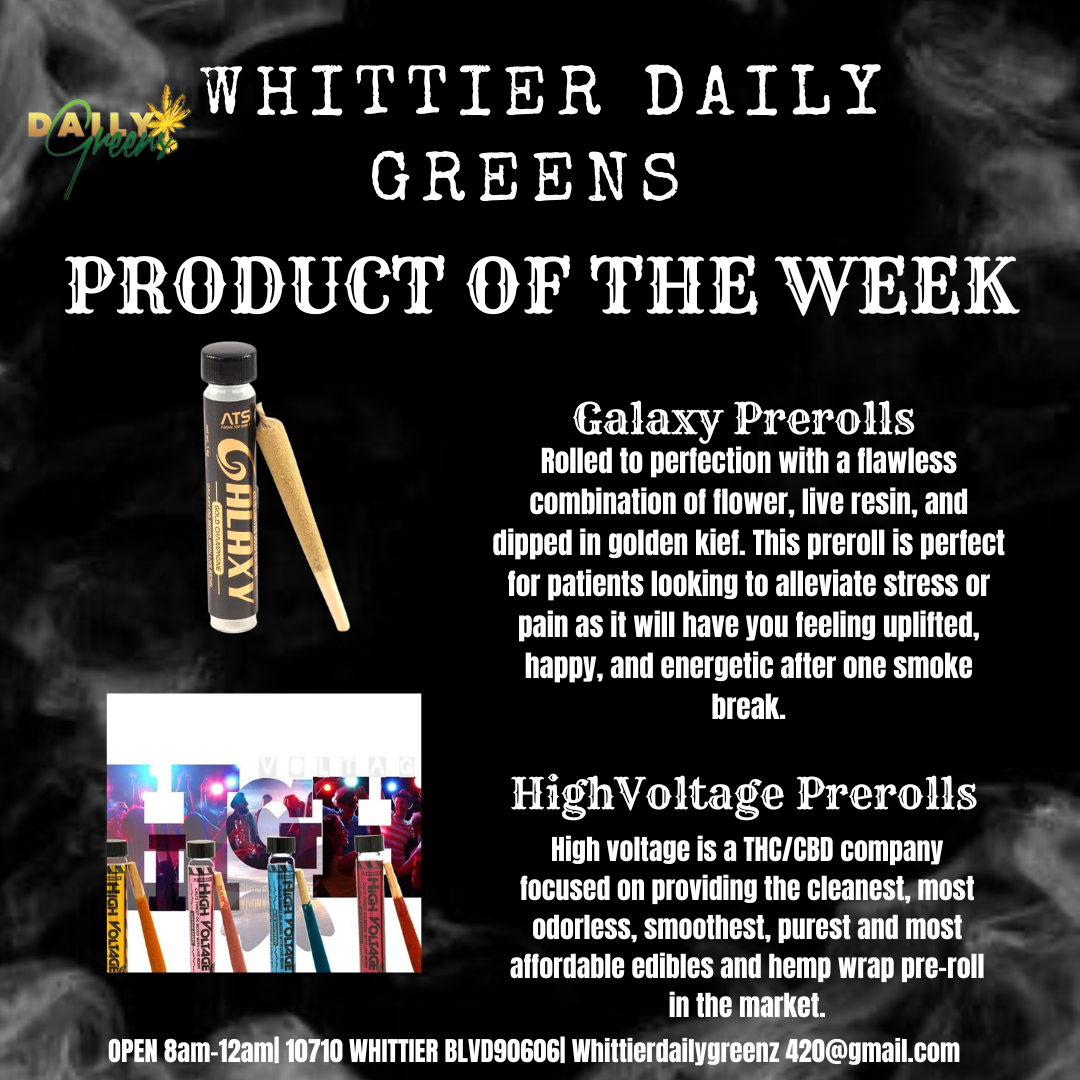 Galaxv Prerolls
Rolled to perfection with a flawless combination of flower, live resin, and
dipped in golden kiet. This preroll is perfect for patients looking to alleviate stress or pain as it will have you feeling uplitted. happy, and energetic after one smoke break.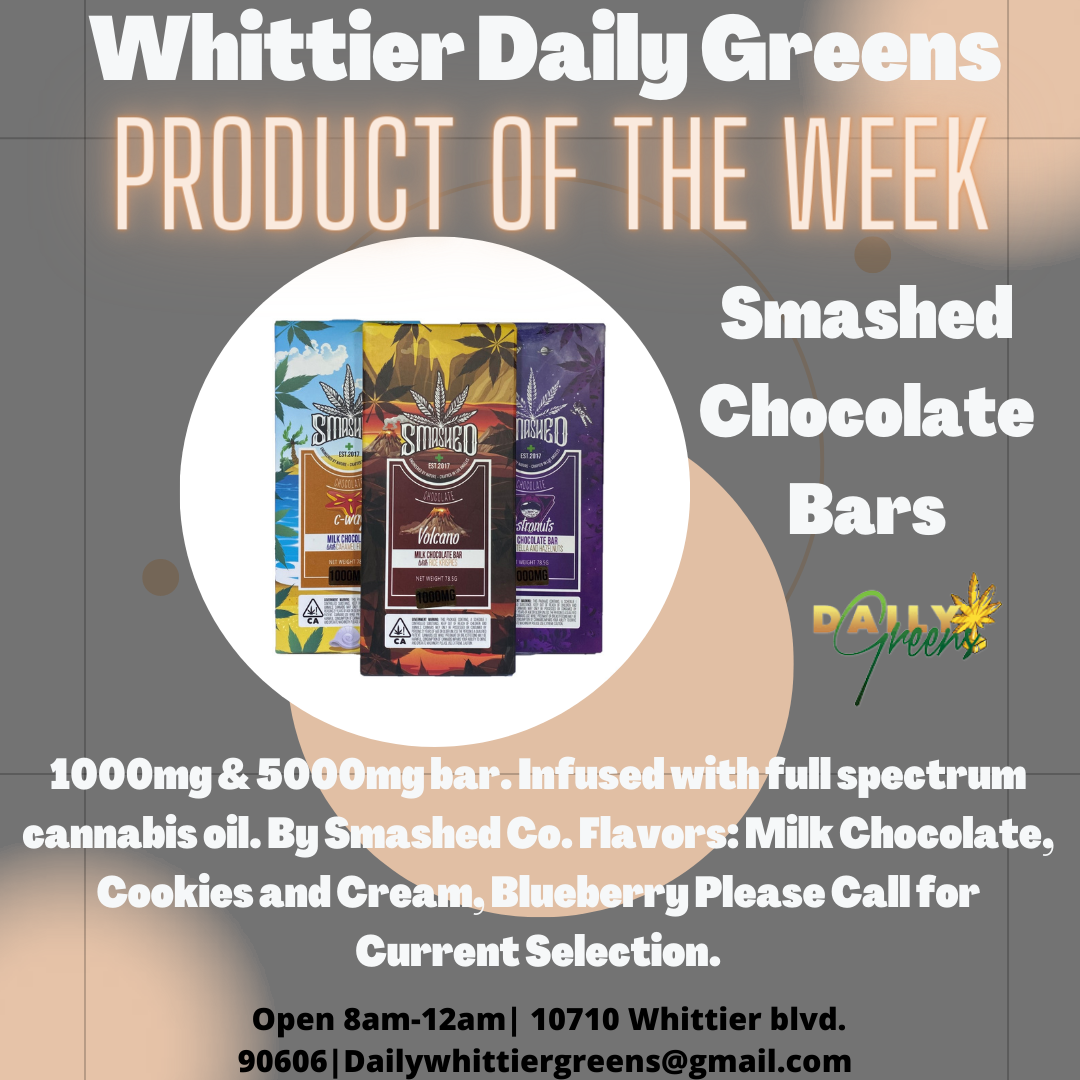 SMASHED Chocolate Bars
1000mg & 5000mg bar. Infused with full spectrum cannabis oil. By Smashed Co. Flavors: Milk Chocolate, Cookies and Cream, Blueberry Please Callfor Current Selection.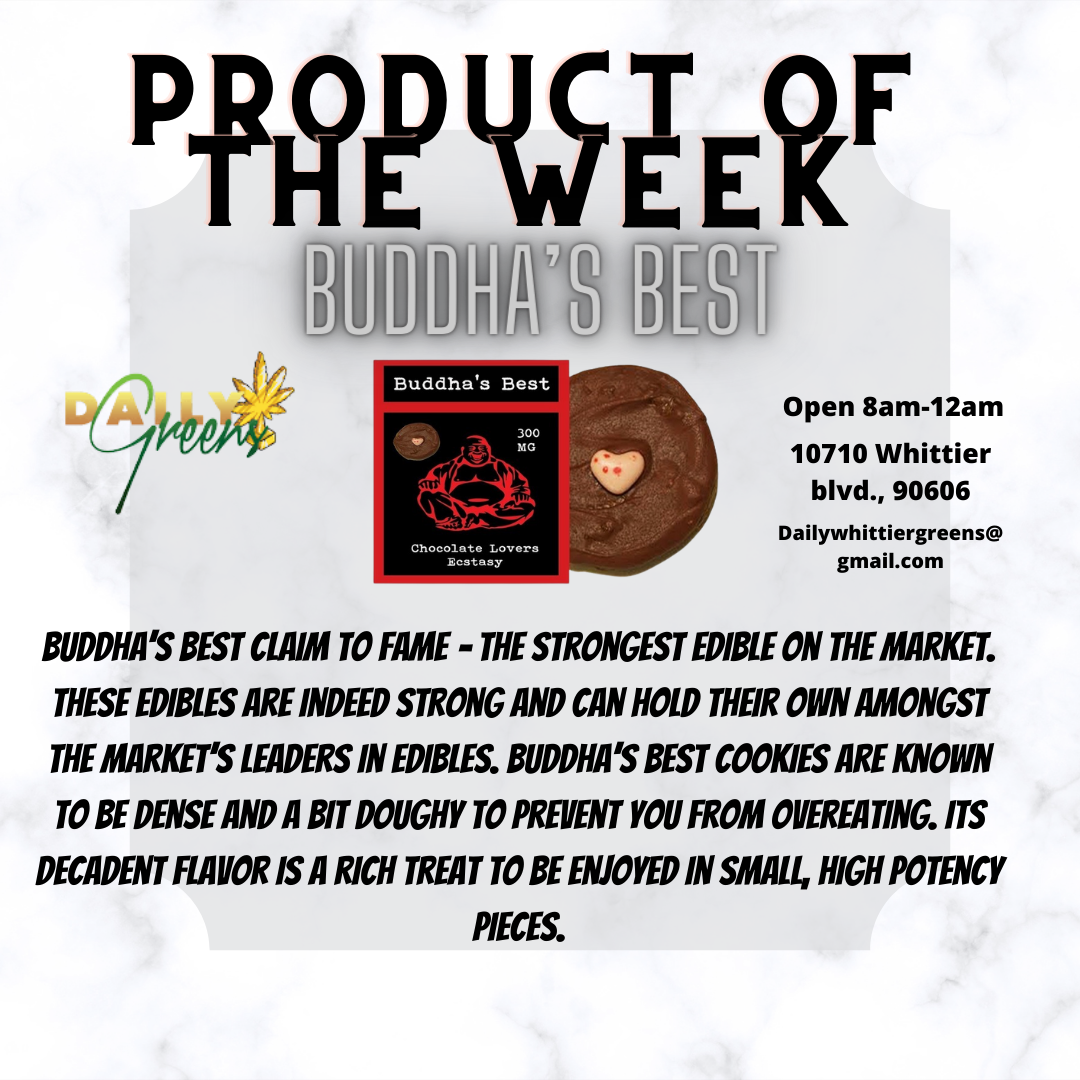 BUDDHA'S BEST
BUDDHA'S BEST CLAIM TO FAME – THE STRONGEST EDIBLE ON THE MARKET. THESE EDIBLES ARE INDEED STRONG AND CAN HOLD THEIR OWN AMONGST THE MARKET'S LEADERS IN EDIBLES. BUDDHA'S BEST COOKIES ARE KNOWN TO BE DENSE AND A BIT DOUGHY TO PREVENT YOU FROM OVEREATING. ITS DECADENT FLAVOR IS A RICH TREAT TO BE ENJOVED IN SMALL, HIGH POTENCY PIECE
LA FAMILIA
La Familia is one of the First Mexican Cannabis Companies: thev extend
the authenticity of our culture & traditions to the cannabis community
through their unique ingredients and flavors.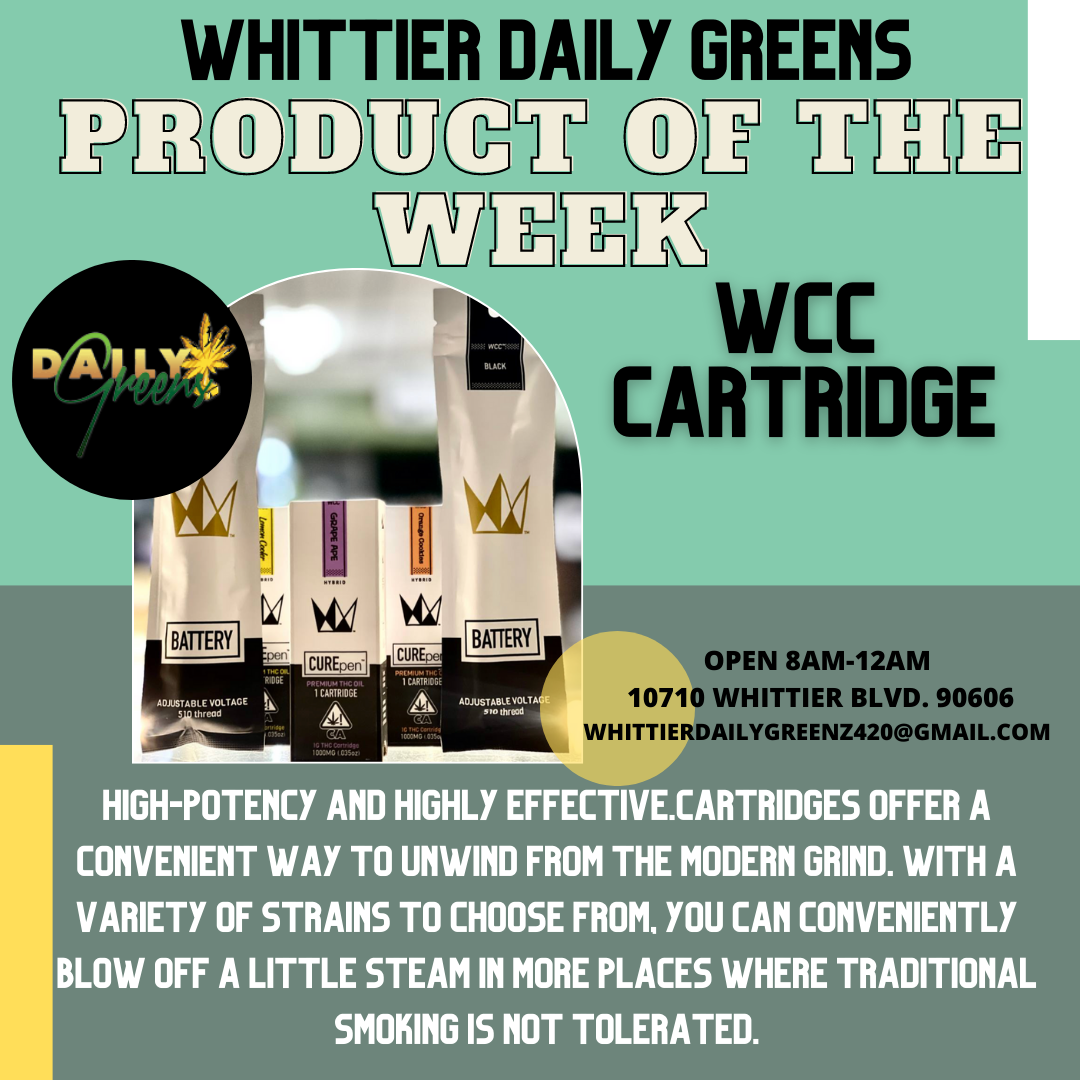 WCC CARTRIDGE
HIGH-POTENCY AND HIGHLY EFFECTIVE CARTRIDGES OFFER A
CONVENIENT WAY TO UNWIND FROM THE MODERN GRIND. WITH A
VARIETY OF STRAINS TO CHOOSE FROM. YOU CAN CONVEMIENTLY
BLOW OFF A LITTLE STEAM IN MORE PLACES WHERE TRADITIONAL
SMOKING IS NOT TOLERATED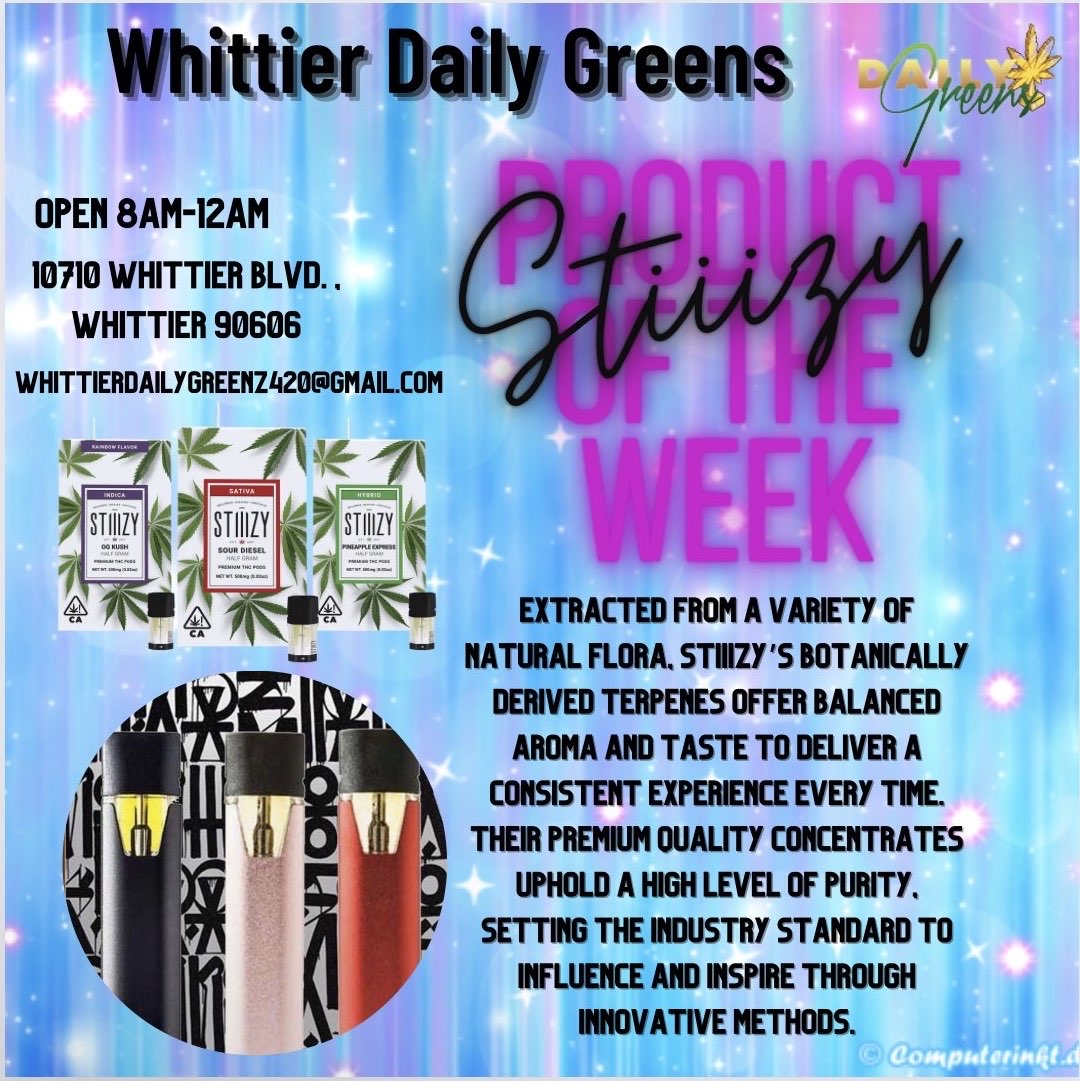 Stiiizy
EXTRACTED FROM A VARIETY OF NATURAL FLORA. STIIIZY'S BOTANICALLY DERIVED TERPENES OFFER BALANCED AROMA AND TASTE TO DELIVER A CONSISTENT EXPERIENCE EVERY TIME.
THEIR PREMIUM OUALITY CONCENTRATES UPHOLD A HIGH LEVEL OF PURITY, SETTING THE INDUSTRY STANDARD TO INFLUENCE AND INSPIRE THROUGH INNOVATIVE METHODS.
Litto
These disposable vape pens are perfect for on the go. Thev are filled with 1g of dissilate from top shelf cannabis quality. Thev come in original, infused and exotic strains.