Advantages Of Cannabis: There are still many stereotypes associated with cannabis use. That old idea of the typical stoner will haunt us for a while before it is history for good. Only recently, with laws around cannabis being relaxed in many places, more serious research has started on cannabis. The results now confirm what many cannabis enthusiasts have known for a long time: cannabis has many, many benefits.
But let's not forget that we are far from knowing exactly how weed works. More and more possible applications are being discovered every day, so keep up to date with all developments!
WEED CAN IMPROVE YOUR MOOD: ADVANTAGES OF CANNABIS
In hectic everyday life, many people sometimes feel down. That's why it's good to know that the active ingredients in weed may help balance our mood. And that in turn ensures a more positive outlook on life.
Even more intriguing, marijuana may not only temporarily affect our mood, but also have a long-term positive effect on how we feel. Studies suggest that cannabis can help form new brain connections for a positive long-term effect on mood and cognitive function. In other words, there is evidence that smoking cannabis makes people happier!
WEED HELPS YOU CONTROL THE FIGHT OR FLIGHT RESPONSE
According to anecdotal evidence, cannabis may also help people who have had a traumatic experience. Now you may think of weed-smoking veterans, but anyone can experience trauma. As weed becomes legal in more and more places, more and more research is being done in this area.
For example, cannabis may be effective in controlling the fight or flight response, preventing you from overreacting. So instead of a panic attack, such as from memories of traumatic experiences, cannabis can help control yourself.
WEED CAN HELP YOU BECOME LOOSER AND TALKATIVE
If you are super stoned from enjoying a potent cannabis strain, you may feel great, but not immediately social. However, sometimes cannabis can also have the opposite effect and help you feel more comfortable in a social setting.
Not all cannabis strains are the same: There are couch-locker strains and strains that make talking easier . With the latter cannabis strains you don't spend hours on the couch with a film and a bag of chips. No, these types have a stimulating effect and make you outgoing, similar to drinking alcohol.
Something to keep in mind in this case is the distinction between indica and sativa. Indicas generally provide a relaxing stone that will keep you indoors. You often prefer to go out with a sativa. But it is not always that simple.
In other words, not all indicas will couchlock and not all sativas will get you bouncing. Even the same cannabis strain can have different effects on different people. So again, the best thing you can do is experiment to find out what kind you get social with.
WEED MAY INCREASE LUNG CAPACITY
Everyone knows that smoking tobacco is not really a healthy activity. But what about weed? Surprisingly, there is evidence that smoking weed is not as harmful to the lungs as tobacco. It may even increase lung capacity.
In research from 2012, researchers studied the lung function of more than 5000 adults for 20 years. They found that tobacco smokers got worse lung function over time, as expected. However, people who smoked marijuana experienced unexpected and distinctly positive effects.
RESEARCHERS POINT OF VIEW
The researchers did point out that the increased lung capacity had only been seen in moderate users who occasionally smoked marijuana; a few times a month. The positive effect was probably due to the habit of big pulling and holding the breath for a while.
However, the researchers did not observe a better lung capacity in people who used a lot of weed. So here too, moderation is key to reaping the advantages of Cannabis.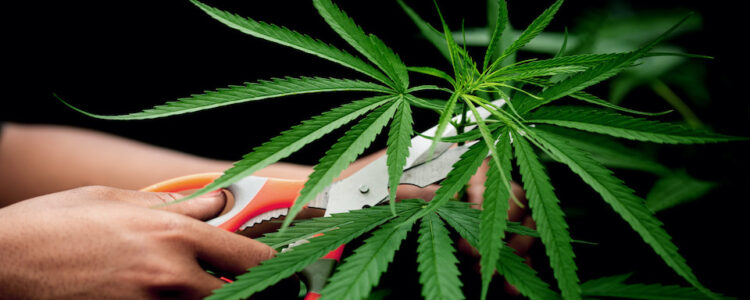 WEED CAN ACT AS A MEANS TO REDUCE HARM
It's also possible that advantages of cannabis acts as a harm-reducing agent, preventing people from turning to much more harmful hard drugs. Researchers surveyed 350 cannabis users and found that 40% used marijuana as an alternative to alcohol.
In addition, 26% consumed it as an alternative to other drugs. Often they cited fewer negative side effects (65%), better symptom control (57%) and less chance of withdrawal symptoms (34%) as reasons.
It's not hard to see why advantages of cannabis is a better alternative to other drugs. However, that doesn't mean you should use a lot. Here, too, moderation is key.
WEED CAN GIVE YOU FEELINGS OF EUPHORIA
According to Wikipedia, euphoria is 'an extreme feeling of joy'. In other words, you just feel great. It's no surprise, then, that this feeling is one of the most common experiences among cannabis users.
Interestingly, it's not just stoners who say this. In a review from 2003, they looked at twelve self-reports that confirmed this effect of cannabis use. Euphoria and relaxation were the two most frequently mentioned experiences among users. R